Hey, Matt here.
Welcome to a new week AND to the new readers since last issue. A reminder that you can find me on the web and on Threads, which is becoming quite the fun social network.
Thanks for joining me - now, onto the good stuff!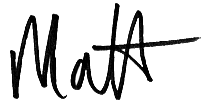 ---
Monday Motivation. Let this week be the one where you finally conquer the constant feeling of being behind.
Meetings. Should this meeting have been an email? The excellent Cal Newport weighs in on the trade-offs between synchronous vs asynchronous collaboration. The alternatives are some excellent ideas.
To-Don't. The Anti to-do list. What if you made a list of the actions, behaviours and habits to avoid? From the excellent Sahil Bloom - I recommend following his newsletter.
AI. The way we user computers is about to fundamentally change. My old boss predicts a future where we all have an AI Personal Assistant.
Email. What would happen if you took a one-month break from email? I can't imagine how that would work for me, but this person did it and lived to tell the story.
Remote. The world's best countries for remote working. The WEF future of work team has ranked 108 countries on what they offer as remote working destinations. On the flip side, here's what happens when the nomads come to town.
✍️
Journal Prompt:
What's something new you'd like to learn to enhance your career? (
More prompts here
)
---
Travel. The 59 most beautiful places in the world. These lists are obviously hugely subjective, and I'd add Florence, Italy into the list for sure.
Stretch. The 24 best exercises to improve your flexibility.
Music. How to discover new music. Getting away from the algorithms is a good move to update your listening habits. You can also check out the Stuff mixtapes.
Playtime. Adults need a break too, here's 70 activities for more fun as an adult.
Rabbit. Grab the carrots and avoid the hedgehogs.
Finally. Guess the neighbours. Neighborle gives you the outline of a country, and all you need to do is guess the other countries that border it. Sounds easy, right?
---
🔈 Stuff to Listen to...
🎧 This weeks musical recommendation is Songs of Silence from Vince Clarke
There are very few people who have had as much of a musical influence on me than Vince Clarke. From Depeche Mode, to Yahoo, through the Assembly and onto Erasure he has been a constant presence in my music collection. More recently, techno-ish work with Martin Gore, VCMG popped onto my radar and again I was listening to VC.
Now comes Songs of Silence, a first real solo album combining drone-y electronics and strings to create a thoughtful and gentle collection of tracks that were recorded during lockdown and provide an anxious soundtrack to darker times.
I love the use of organic and electronic sounds together, and even some vocals along the way. This is a stunner of an album, and I suspect will be a classic for some years to come.
Highly recommended.
Stuff someone said.
If you correct your mind, the rest of your life will fall into place.
Laozi