Stuff #83 - Goodbye Mr Blue
This week we look at Work-Life Balance vs Work-Life Integration, how to improve your writing and self-care street art that could improve your life.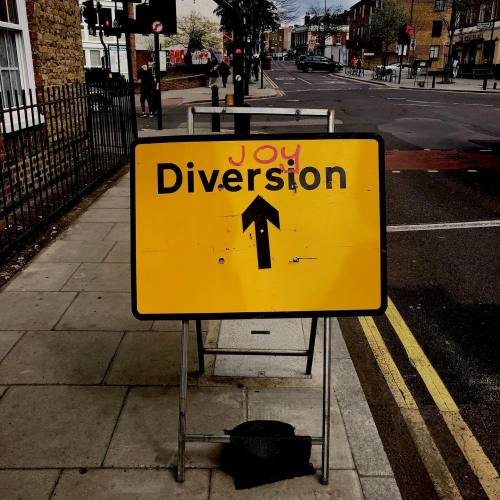 👓
Hi from
Dublin
, I'm Matt...
Welcome to a new week, I hope Stuff finds you well this week. I want to welcome the influx of new subscribers I have this week, its great to have you all here.
Thank you for being a part of Stuff. If you received this email from an excellent friend, and would like to subscribe, please go here. If you'd like an archive of Stuff from the beginning of 2022 - it's here.
Onward with the
Stuff that MattRs
this week...
---
---
🎧
My
aural stuff
for you this week is an album I missed completely, but HOLY SH*T, it's amazing, and I urge you to give it a go!
Chloë and the Next 20th Century by Father John Misty
is a superb collection of americana, with touches of easy-listening and alt-country. Joshua Tillman who records as Father John Misty has an articulate and funny approach to lyrics, and this latest albumb by him is 100% worth your time.
Listen to Father John Misty - Chloë and the Next 20th Century on Spotify here.
Stuff that someone said:
"...without darkness, nothing comes to birth, as without light, nothing flowers."   May Sarton (wiki)
Comments
Sign in or become a Stuff that MattR's member to read and leave comments.

Stuff that MattR's Newsletter
Join the newsletter to receive the latest updates in your inbox.